Več črnila imajo na sebi, bolj jezni so, pravi študija
Študija pravi, da več tatujev imaš na sebi, bolj jezen si.
Ko pomislite na osebo, ki je pokrita s tetovažo, verjetno mislite na korenjaka. Ampak zdaj, ena študija kaže, da je ta korenjak verjetno jezen. Raziskave kažejo, da imajo ljudje s tetovažo višjo stopnjo verbalne agresije in reaktivne upornosti, kot pravi The Guardian.
Čeprav je bil stereotip "tetoviranega upornika" že dolgo zamišljen kot zastarel, se zdi, da so ugotovitve študije pokazale drugače.
Raziskava je ugotovila, da so ugotovitve študije na koncu vzpostavile povezavo med črnilom in jezo. V raziskavah, izvedenih v Združenem kraljestvu, je profesor Viren Swami iz univerze Anglia Ruskin zaprosil 378 odraslih, da poročajo o številu tetovaž, ki jih imajo.
Raziskave. Potem so se prostovoljce spraševali o štirih disenzivnih značilnostih agresije, vključno s telesno in verbalno agresijo, jezo in sovražnostjo. Ta del študije je vključeval od udeležencev zahtevati, da ocenijo, koliko so se strinjali z izjavami, kot so: "Glede na dovolj provokacije lahko nekoga udarim."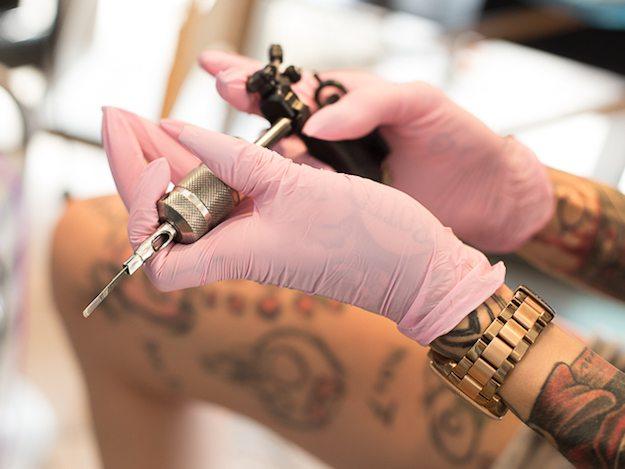 Upornost. Kot je zapisal The Guardian, je bila med študijem ocenjena upornost na dveh različnih področjih: "proaktivno, ki je aktivno slediti uporniškim dejavnostim zaradi vznemirjenja", pojasnjuje britanska publikacija, "in reaktivno, nagnjenost k nepredvidljivim dejanjem kot odgovor do razočaranja ali frustracije. "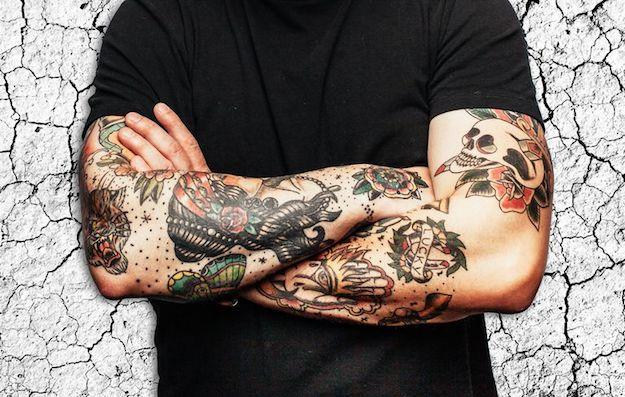 Ugotovitve. Raziskovalci so ugotovili, da imajo pri odraslih odraslih večjo reakcijsko upornost v primerjavi z nepotetoviranimi kolegi. Poleg tega so odkrili, da so »tisti, ki imajo tetovaže, bolj verjetno pridejo do verbalne agresije in jeze, «, pravi The Guardian. Še več, raziskovalci so ugotovili tudi, da so ženske poročale o višjih stopnjah vseh teh značilnosti kot moških.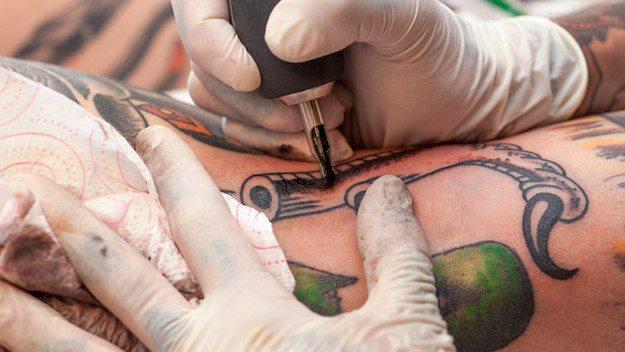 Možne razlage. "Ena razlaga je, da se lahko ljudje, ki imajo večjo reakcijsko upornost, odzivajo na razočarane in frustrirajuće dogodke, tako da jih tetovirajo," je dejal Swami. "To pomeni, da imajo ti posamezniki negativen čustveni dogodek, reagirajo z dejanjem, ki se šteje kot nespodobno. Dejanje tetoviranja se zazna kot uporniško, ali bolj splošno tetovaže lahko pomenijo nasprotovanje. ".
"Po drugi strani pa ni bilo nobenih znatnih razlik med aktivnimi in nedotaknjenimi odraslimi v proaktivnem uporništvu," je še nadaljeval Swami. "Možno je, da je ta oblika upornosti, ki je hedonistična in usmerjena v cilj, v nasprotju z bolečino in trajnostjo tetovaže." Dodal je tudi: "Ugotovili smo tudi, da so tetovirani odrasli imeli višje agresijske rezultate na dveh od štirih dimenzij agresije, ki smo ga merili, in sicer verbalne agresije in jeza. "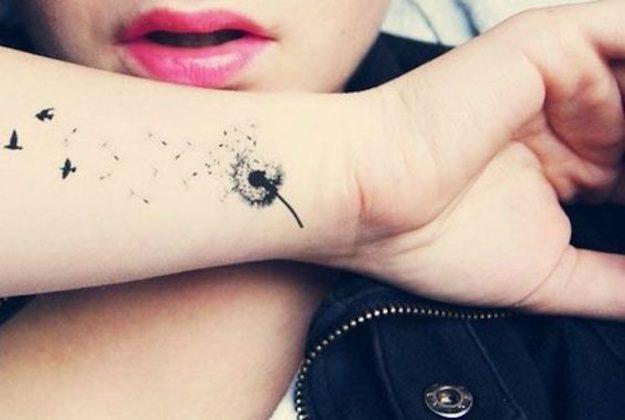 Tetovaže in samospoštovanje. Raziskave so v preteklosti ugotovile, da tetovaže povečajo samozavest, glede na rafinerijo 29. V tej študiji so raziskovalci raziskali več kot 2.000 študentov iz šestih univerz in jih vprašali o številu tetovaž, ki jih imajo, ter o njihovi stopnji depresije in samozavest.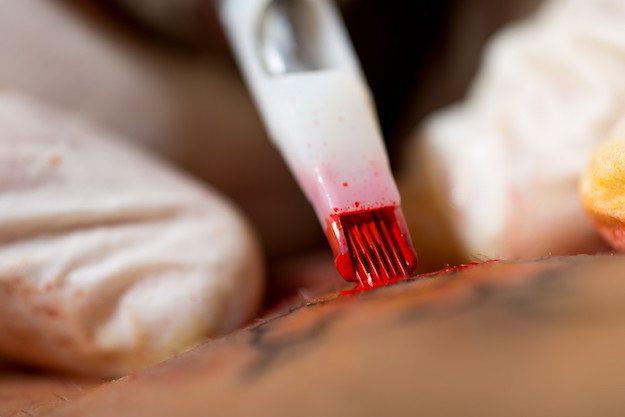 Ugotovitve. Poleg tega so se udeležence vprašali, ali so kdaj pomislili na, ali poskušali - samomor. Torej, kakšne so ugotovitve? Raziskovalci so ugotovili, da se je za ženske povečalo samozavest skladno z povečavo število tetovaž.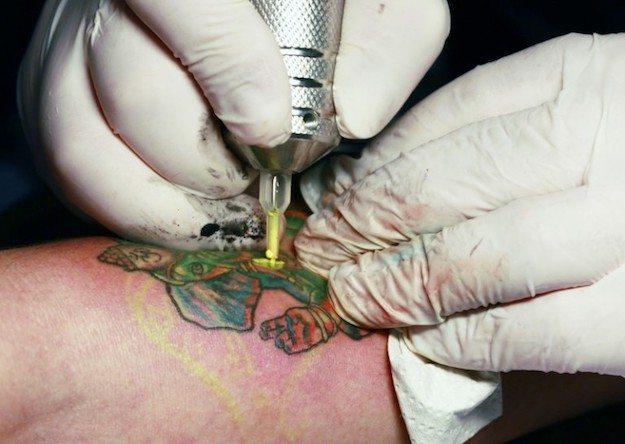 Ugotovitve. Paradoksalno pa je, ko se je povečala ženskova samospoštovanje, tudi njihova sporočena stopnja depresije. "Tudi ženske z večjim številom tetovaže so verjetneje poskusile samomor," pravi Rafinerij 29. "Zlasti je bila stopnja poskusov samomora pri ženskah z vsaj štirimi tetovažami štirikrat višja kot pri ženskah brez tatoo . "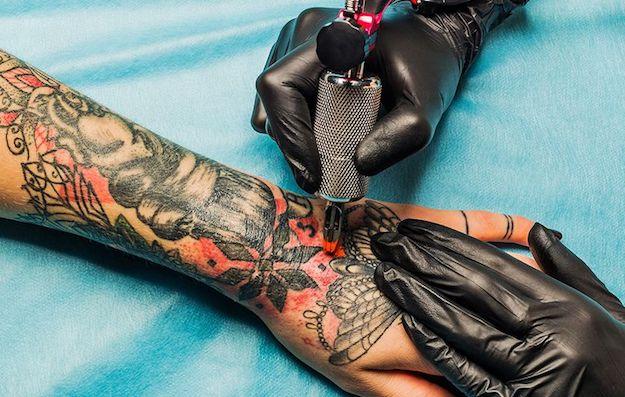 Zdravilna travma. Čeprav raziskovalci niso bili popolnoma prepričani, ali je črnilo sam odgovorno za povečanje samozavesti, avtorji študije menijo, da ženske morda uporabljajo tetovaže za zdravljenje travme. "Tako kot žrtve raka dojke in žrtve zlorabe pridobijo tetovaže in pirsinge za obnovo fizičnih izgub," so avtorji pojasnili, "mislimo, da bi ženske v naši študiji morda poskušale obnoviti čustvene izgube z več tetovažami."
vir: Reddit